How Has The Covid-19 Pandemic Affected People Professionals
---
Our survey of Human Resources professionals (carried out in conjunction with People Management Insight) shows that the value of HR teams in an organisation has never been higher. Take a look at our infographic to discover more insights into the survey results.
If you're interested in improving your career prospects, or you're part of an organisation aiming to upskill HR colleagues in the people profession, you can find out more about our range of HR and Learning & Development courses.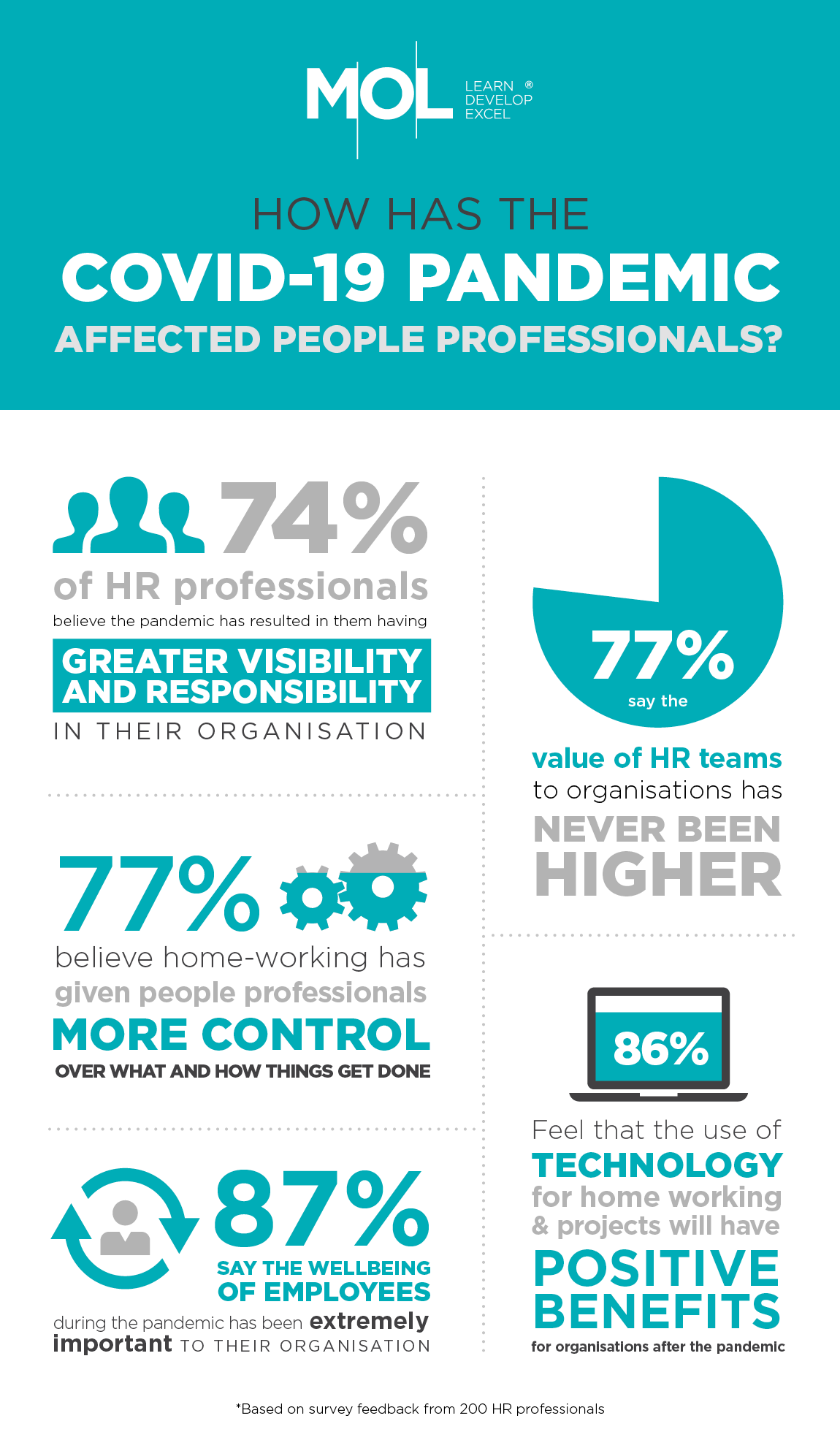 Human Resources
Qualifications
We're proud to be a CIPD Organisational Delivery Partner and deliver all levels of CIPD qualifications from Foundation Certificate to an MSc.