CIPD COURSES
AND QUALIFICATIONS
MOL are a leading provider of HR and Learning & Development qualifications for people professionals like you.
Limited time only
20%
OFF CIPD COURSES
Terms and conditions apply.
OFF YOUR CIPD COURSE
Terms and conditions apply
CIPD courses focused on you
Whether you're focused on improving your career prospects, or you're part of an organisation aiming to upskill HR colleagues in the people profession, we're here for you. We've designed our CIPD courses to help our learners stay motivated and on track with their studies.
Why choose MOL? 
We're an approved CIPD provider and promise to give you the best advice. We'll help you choose your learning option so it fits around your work and home life. With 24/7 access to a wide range of high-quality resources, we keep you focused on achieving your CIPD qualification.

All recommended textbooks included
Receive your provisional grade after each assessment

Learn 100% online

Unlimited support 

Price match guarantee*

Interest free payment plans available
Request more information
You can read more information about how MOL uses your personal information by reading our privacy policy.
How much will my CIPD course cost and which level is right for me?
Courses
How will I Learn?
We design our courses with a choice of study options so you can learn in the way that suits you.
Transform your
in-house training
Engaging training is more of an expectation than ever before. 
Does your business have the tech but not the skilled resource to drive and manage it?
What is Human Resource Business Partnering?
Paula was the Chief People Officer at the Home Office and speaks passionately about the HR Business Partner (HRBP) role, now and in the future.
She sees HRBPs as Account Managers within a business whose main challenge is to build credibility and trust with other departments and managers within the business, to help business leaders become people leaders and not just focus on financial management.
Watch the video to learn more.
OFF YOUR CIPD COURSE
Terms and conditions apply
GLOBAL BUSINESS AWARDS WINNER 2022
We are proud to announce that MOL Learn won the prestigious 'Leading Provider of HR Learning & Development Courses' at the Global Business Awards 2022.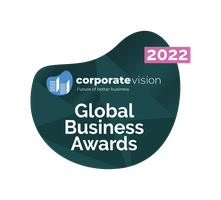 Choice
On Demand or Live Online - choose the best learning method for you.

Trust
CIPD provider since 1991 and a CIPD Organisational Delivery Partner.

Value
Course textbooks are included, and payment plans are available.

Support
Regular touchpoints with your tutor and dedicated pre-assessment webinars. 
For more information, or for help and advice, please complete our enquiry form or call one of our friendly Qualification Advisors
HR and L&D Frequently Asked Questions
You can use the links below to find out more about our CIPD Human Resources and Learning and Development qualifications.
Our HR and Learning & Development programmes are for HR and L&D professionals who want to broaden their experience and progress their careers. Whether you're just starting your HR career or aiming for Chartered Membership, we'll help you choose the course that best matches your experience.
All our CIPD courses are accredited by the CIPD (Chartered Institute of Personnel and Development), the world's largest chartered professional body for human resources. CIPD is internationally respected and has more than 135,000 members.
We are one of the CIPD's largest approved centres and long established providers of CIPD courses.
We deliver a Masters (Msc) top-up programme in Strategic Human Resource Management in partnership with the University of Salford.
We pride ourselves on using the latest innovative learning design to provide you with the best possible learning experience. Our workshops and webinars are led by experienced tutors who are experts in their field and our learning materials, written exclusively for MOL by HR specialists, are fully aligned to the CIPD Profession Map.  We'll work with you to create a progression pathway, so you can progress onto qualifications at higher levels, or make a horizontal progression to broaden your experience.
We'll send you confirmation of your workshop/webinar dates with your programme confirmation email. Your course timetable will be on the VLE so you always have access to it.
As soon as your payment has been processed you'll be enrolled on to the MOL Virtual Learning Environment (VLE) and also have access to The Manchester College Library. You'll receive an email from noreply@MOLlearn.com, giving you your login and password details.
Your core textbook is provided as a digital eBook and can be accessed via a link located in the 'Read' weekly activities within each unit. When you first access your eBook, we recommend you create an account using your email address, you'll be able to access the textbook when you're offline wherever and whenever you like. You'll be able to highlight and annotate text and search for key terms easily and quickly. Your eBook will work on both Apple and Android devices and is yours to keep once you've downloaded it to your device.
We encourage the sharing of information in workshops, and on the VLE, so all our learners are able to understand a range of organisations and industries. Your course will not require you to share any sensitive commercial information and we recommend you do not say, or post, anything that you wouldn't want to reach the public domain. If your organisation has a policy on sharing information you should follow this.
We really recommend you attend the assessment briefing webinars as they'll help you understand the assessment brief and provide you with an opportunity to ask any questions.
If you can't attend the live webinar session you'll still be able to watch the webinar as a recording.
Level 3
Referencing at Level 3 (Foundation Level) is not a requirement but is always encouraged as it establishes good practice and may result in you achieving a High Pass.
Level 5
At Level 5 (Associate Diploma) it is a CIPD Awarding Body requirement that you reference and submit a bibliography. 
Level 7
At Level 7 (Advanced Diploma) the academic standard required is equivalent to a Masters. It is a CIPD Awarding Body requirement that you reference and submit a bibliography.  
When you start your course you'll find all the guidance you need to reference correctly on our VLE (Virtual Learning Environment). You can also find guidance on using the correct 'Harvard' referencing method here.