CIPD Courses - Gain Your CIPD Qualification Online
CIPD courses focused on you
Whether you're focused on improving your career prospects, or you're part of an organisation aiming to upskill HR colleagues in the people profession, we're here for you. We've designed our CIPD courses to help our learners stay motivated and on track with their studies.
How much will my CIPD course cost and which level is right for me?
CIPD Level 3 Certificate
HR focused and a great introduction to a range of HR skills. Ideal if you're starting out in your career or have HR experience and are new to studying. This qualification leads to CIPD Foundation membership.
Duration – 6 months (up to 12 months for On Demand)
Price from £1,350
CIPD Level 5 Diploma
Perfect if you're already working in a HR and L&D role, want to broaden your knowledge and substantiate your HR experience with a qualification. This qualification leads to CIPD Associate membership.
Duration – 12 months (up to 24 months for On Demand)
Price from £2,550
CIPD Level 7 Diploma
CIPD Level 7 is the real differentiator in the marketplace. A CIPD Advanced Diploma demonstrates you can study and work strategically and is the only level where you can apply for Chartered CIPD membership on completion . This qualification is ideal for HR professionals who develop workplace policies and business strategies.
Duration – 24 months (up to 36 months for On Demand)
Price from £5,350
MSc Top-up in Strategic Human Resource Management
If you've completed your CIPD Level 7 Diploma in Human Resource Management in the last 5 years, substantiate your experience with a prestigious, internationally recognised high-level qualification. Explore your chosen business issue and propose real-life recommendations to benefit you and your organisation.
Duration – 7 months
Price: £2,995
Why choose MOL? 
We understand the HR profession like no other training provider. That's what makes our courses great.
Our tutors are industry experts and use a wealth of HR experience to bring your learning to life. You'll be encouraged to apply theory and models to your own workplace, meaning you can add immediate value at work by applying your learning directly to your role.
Our On Demand and Live Online study options mean you can fit study around your work and personal life and really progress your HR career.
Complete our enquiry form or call one of our programme advisors on 03452 032 103 for more information about our CIPD qualifications.
Request more information
You can read more information about how MOL uses your personal information by reading our privacy policy here.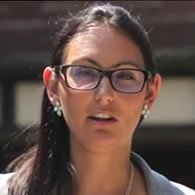 "All of the tutors I've had have been so supportive. Everything has just been very slick."
Edwina Emery
HR Manager - The Co-op
CPD Short Courses
Expand your skills with our online interactive CPD courses. Certificates available in over 35 subjects – start learning today.
Learn more
HR Locations
We are a national HR training provider who deliver professional training programmes for individuals and organisations across the UK.
4,000+
learners studied CIPD with MOL last year
100%
pass rate for CIPD Level 3 and Level 5
30+
specialist tutors working across our CIPD programmes