CMI Level 5


Management and
Leadership
CMI Become a CMI qualified manager with a Live Online qualification in Management & Leadership.
Which CMI Level 5 qualification is right for me?
CMI Level 5 Diploma, Certificate and Award – these Level 5 qualifications are equivalent to a HND or Foundation Degree. If you're looking to boost your management career, our Live Online CMI courses are designed to fit around your existing commitments and give you dedicated tutor support:
Request more information
You can read more information about how MOL uses your personal information by reading our privacy policy here.
Discover the benefits and resources you unlock when achieving your CMI qualification with us
Don't miss our upcoming webinar and discover the valuable resources that will help you achieve your management goals.
Thu 15 June | 10am
What topics will CMI level 5 cover?
Key Managements Units
Award - You can pick one of the eight key management topics outlined below:
Certificate - You can pick any three of the eight key management topics outlined
Diploma - You will study all eight of the management topics outlined below:
Reflective practice is an essential management tool which supports the development of knowledge, skills and behaviours in the work place. By consciously analysing own performance, decision making, leadership and management skills (in different situational contexts); opportunities for on-going development can be identified. The aim of the unit is to equip learners with the understanding of the value of reflective practice, and how reflection can be used as the basis of a meaningful personal and professional development.
Being equipped with the knowledge, skills and behaviours to manage and lead in a variety of organisational settings is essential if an individual and their organisation are to succeed. This unit has been designed for learners who want to develop or sharpen their professional edge and enhance personal effectiveness. Learners will evaluate the impact of an organisations structure and governance on management and leadership. They will explore theoretical models, management and leadership styles and approaches designed to promote a culture of mutual trust, respect and support.
The ability to lead individuals and teams to success is arguably the most important skill a manager can possess. This unit focuses on the essential management and leadership skills required to fulfil this challenging but rewarding role. The unit opens by focusing on the theoretical and practical approaches to developing, leading, and managing teams (remote or multi-disciplinary). The manager will look at techniques to assess current and future team capabilities, including the role of recruitment, selection and staff development which supports this. On successful completion of the unit, the manager will not only know the principles of managing individuals and teams, but they will understand approaches for supporting, motivating and inspiring teams and individuals to exceed expectations.
Good relationships, whether they are with customers, suppliers, partners or staff, are a key contributor to an organisation's success. To build stakeholder relationships that are long lasting and sustainable, they need to be planned and developed. This unit explores the types and purposes of stakeholder relationships and the skills required to overcome challenges and manage these effectively.
Financial management skills are essential for all managers regardless of whether there is a dedicated finance team within an organisation. Financial acumen enhances decision making skills, which in turn supports management of projects, tasks and functional areas. This unit has been designed to enable learners to understand how financial systems within organisations operate. Learners will evaluate the sources of finance for organisations, and understand the principles for setting and managing budgets in line with regulatory and organisational guidelines. This unit has been designed to enhance the learner's confidence and credibility in financial management, which will translate into improved management skills.
The ability to translate organisational objectives into operational plans is an essential management skill. The unit opens with the importance of understanding the strategic direction of the organisation and how to contribute to the strategic planning process. It then focuses on the knowledge and skills required to create and deliver operational plans. This includes the need to set key performance indicators, monitor quality and outcomes against the plan, and know how to effectively report on findings.
Budgets and resources are crucial to the functioning of any organisation. Organisations need to plan and manage money and resources to remain operational. The aim of this unit is to equip managers with the knowledge that they need to manage budgets and other resources. This allows them to remain efficient and effective.
Change is inevitable if an organisation is to maintain competitiveness and currency of practice. This unit has been designed to enable the learner to evaluate types and reasons for change within organisations and be able to select and apply theoretical models for its management. The purpose is not only to enable learners to develop the skills to manage change and achieve set objectives, but to do so in a professional manner with open and honest communication throughout the entire process.
How will I Learn?
Inspired by learner feedback, you will learn 'Live Online' giving you the flexibility to study from the comfort of your own home.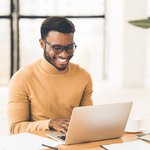 Live Online
Fit learning around your personal life and work commitments with Live Online. You'll benefit from live virtual classrooms, access to our Virtual Learning Environment and tutor support.
For more information, or for help and advice, please complete our enquiry form or call one of our friendly Qualification Advisors
Support
Our expert tutors are there to support you throughout your studies and your assessments. Our tutors don't just provide advice in the webinars (virtual classroom); we make sure you have a dedicated tutor on hand when you need support.
Real Expertise
Our tutors are experts in both industry and education who make sure your learning really takes your understanding to the next level. They provide insight from years of experience, working across multiple sectors in different people management roles.
Access 24/7
We provide outstanding online course materials, accessible 24/7 on your Virtual Learning Environment (VLE). You learn at your convenience with a combination of videos, reading and activities, which helps you successfully complete your assessments and gain your qualification.