Residential Lettings and Property Management Courses
With property rentals and management becoming more complex, letting agents are becoming ever more important in the residential property market.
More people than ever are seeking quality properties to rent, so a letting agent with a high skill level and knowledge is a considerable asset to any property agency. MOL Learn provides excellent online courses leading to a nationally recognised qualification in all aspects of the property sector, from letting of property, through to property management, tenancy deposit protection and becoming an inventory provider.
We have a variety of courses for those who are new to the profession or those who are already an experienced letting agent looking to upskill and achieve a Propertymark Qualification.
We provide residential lettings courses, for the Propertymark Qualifications, at three levels:
Level 2 Property Management Courses
Learn the foundations of residential property management practice to give yourself the best introduction to managing properties, residential letting law and customer care.
Level 3 Property Management Courses
Build on your current career in property and gain support in preparing for your Propertymark Qualification exams with a course that works around your busy schedule.
Level 4 Property Management Courses
Progress your career by ensuring that you know everything needed to prepare for the Propertymark Qualification examinations.
Why choose a Residential Lettings and Property management course with MOL Learn?
At MOL Learn, we're aware of how busy letting agents can be, so in addition to providing workbooks for the Propertymark qualifications, we also offer a Live Online Programme depending on what you prefer. This new programme is delivered entirely online in an interactive environment led by our qualified property tutors and designed to help you pass your Propertymark Qualification exams in just four months.
This programme can be completed at a pace that suits you and your schedule, with up to 8 months of access to resources. Whether you're new to the profession and want to build a strong, long-term solid foundation for your career or you're already a letting agent with high aspirations of moving your career forward, MOL Learn courses are the best solution.
Undertaking a Residential Lettings and Property Management course with MOL Learn has many benefits:
Gain the confidence to reach your full potential in your career as a letting agent
Give yourself the competitive edge to stay ahead of the competition
Learn in a way that suits you
Make the most of varied resources including webinars, mock exams and podcasts
For more information on our courses please complete our enquiry form or call one of our Qualification Advisors on 03452 032 103
Request more information
You can read more information about how MOL uses your personal information by reading our privacy policy here.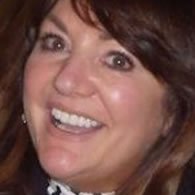 "Without any hesitation, I would say studying with MOL has benefited me in my job. The programme was run efficiently and MOL provided good customer care whenever I had a query."
Sally English-Kerr
Residential Lettings &
Property Management