CIPD LEARNING &
DEVELOPMENT
Qualifications
MOL are a leading provider of HR and Learning & Development qualifications for people professionals like you.
CIPD Learning & Development courses
Learning and Development is increasingly popular, with employers understanding the many benefits of developing their employees. 
By studying a Learning and Development course, you will learn how to:
Identify skills gaps among employees
Develop personalised learning plans 
Improve colleague performance through the design and delivery of learning programmes.
Why choose MOL Learn for Learning & Development courses?
Our CIPD L&D courses help you develop your expertise and achieve your professional qualification; giving you the confidence to showcase your knowledge, improve your performance and make a real difference in your workplace. Our courses are taught by leading industry experts with invaluable experience and connections. 
Request more information
You can read more information about how MOL uses your personal information by reading our privacy policy here.
CIPD courses designed with you in mind
CIPD qualifications are the gold standard for HR and L&D professionals. Achieving a qualification can significantly improve your career prospects when job hunting or looking for a promotion. 
If you're looking for a new role, a CIPD qualification can be the gateway to a wide range of HR and L&D roles. While a CIPD qualification is not mandatory for a role in HR or L&D, many employers won't consider candidates who don't have (or aren't working towards) CIPD accreditation.
How much will my CIPD L&D course cost and which level is right for me?
Perfect if you're already working in an L&D role, want to broaden your knowledge and substantiate your experience with a qualification. This qualification leads to CIPD Associate membership.
Duration – 12 months (up to 24 months for On Demand)
Price from £2,995 (includes VAT)
Level 7 is the real differentiator in the marketplace. It shows you can study and work strategically and is the only level where you can apply for Chartered CIPD membership on completion. This qualification is ideal for L&D professionals who develop workplace policies and business strategies.
Duration – 24 months (up to 36 months for On-Demand)
Prices from £5,995 (includes VAT)
*We will price match against any competitor quote for On Demand or equivalent programme,
subject to T&Cs.
How will I Learn?
MOL offer a choice of three study modes, inspired by learner feedback, giving you the flexibility to learn your way.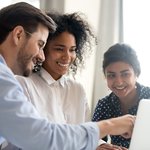 On Demand
Ultimate flexibility. Achieve your qualification anywhere in the world at your own pace. Fit learning around your work and home life.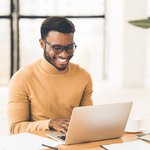 Live Online
Great live support. Achieve your qualification anywhere in the world. Enjoy a structured timetable and regular live webinar touch points with your tutor.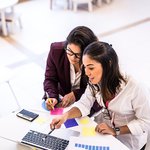 Classroom (for UK based learners)
Want more structure? Get the support of the classroom environment with a clear timetable and structured workshops where UK based learners can meet, interact, and network with their tutor and peers.
Support
Our expert tutors are there to support you throughout your studies and your assessments. Our tutors don't just provide advice in the webinars (virtual classroom) and face to face workshops; we make sure you have a dedicated tutor on hand when you need support.
Real Expertise
Our tutors are experts in both industry and education who make sure your learning really takes your understanding to the next level. They provide insight from years of experience, working across multiple sectors in different people management roles.
Access 24/7
We provide outstanding online course materials, accessible 24/7 on your Virtual Learning Environment (VLE). You learn at your convenience with a combination of videos, reading and activities, which helps you successfully complete your assessments and gain your qualification.
For more information, or for help and advice, please complete our enquiry form or call one of our friendly Qualification Advisors