Qualifications For
Property Professionals
Prepare for success in your Propertymark Qualifications exams with the only materials approved by Propertymark Qualifications.
Become a qualified property professional with MOL Learn
Designed by property experts, each of MOL's property courses is designed to give you the knowledge and understanding you need to succeed in your Propertymark Qualifications exams.
Our On Demand courses and high-quality digital workbooks allow you to study anywhere, at any time and are fully approved by Propertymark Qualifications.
From Residential Sales and Lettings to Auctioneering and Tenancy Deposits, our courses allow you to explore all aspects of property sales and management.
Request more information
You can read more information about how MOL uses your personal information by reading our privacy policy.
Which course is right for me?
We have a wide range of courses available.
We'll help prepare you for success
Fit learning around your work and home life by studying On Demand at a pace that suits you. You'll have access to our VLE where you'll find all your course content, a digital workbook, interactive activities and knowledge tests to prepare for your Propertymark Qualification exams. 
Watch our video to find out more. 
How will I Learn?
Study at your own pace anywhere in the world.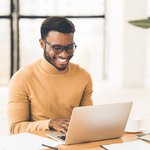 On Demand
We understand the importance of a good work life balance. Our On Demand courses give you the freedom to fit your study around your home life. You have access to the Virtual Learning Environment any time, anywhere plus great tutor support.
Support
Our expert tutors are there for you. We don't just provide advice in our webinars; we make sure you have a dedicated tutor on hand when you need support.
Real Expertise
Our high quality learning materials are designed by industry experts and developed especially to support you in achieving exam success.
Access 24/7
With outstanding course materials accessible 24/7 on the VLE you'll learn at your own pace using a combination of video, reading and interactive activities.
For more information, or for help and advice, please complete our enquiry form or call one of our friendly Qualification Advisors
Property Agency Frequently Asked Questions
Please use the links provided to find out more.
Propertymark is the new name for NFoPP, and the awarding body for their qualifications is Propertymark Qualifications. Nothing about their qualification has changed – Propertymark Qualifications are still the UK's specialist awarding organisation offering industry recognised and regulated qualifications in property. The learning content, quality assurance and assessment of the qualifications remain at the same high standard.
Once we've confirmed your programme we'll contact you to take payment. As soon as your payment has been processed, you'll be enrolled on to the MOL Virtual Learning Environment (VLE) and also have access to The Manchester College Library.
You'll receive an email from noreply@MOLlearn.com, notifying you of your login and password details.
Please wait until you receive this email and use the link provided as this will give you access to the correct VLE. If you haven't received an email two weeks before your programme start date, check your spam folder to see if the email has been directed there instead of your inbox. If you still haven't received the email, you can contact us at property@MOLlearn.com.
Please log in to the VLE and click on the Help tab at the top of the page. Here you'll find a comprehensive guide to participating in a webinar, including a guide showing you how to connect to a webinar and advice on using/testing your device.
MOL mock exams are marked immediately and automatically on the VLE. If you've given an incorrect answer, you'll see the correct answer and an explanation. This helps you identify any areas of weakness and focus on these before you sit your final Propertymark exams.
This may be different depending on your study unit. You'll receive full instructions with your mock assessment, including timescales.
You can submit each mock assessment twice for automatic 'marking'. We advise you to delay taking your mock assessment until you have worked through your study materials and are confident in your knowledge. You'll then be ready to receive guidance on any areas of weakness before taking the final exam.
You need to register with Propertymark Qualifications and it's best that you register just before you want to take your first exam. Visit the Propertymark Qualifications website to find out more propertymarkqualifications.co.uk
You are allowed three years from registration to pass the qualification at Levels 2,3 and 4. There's no minimum time to complete. If you exceed the three-year registration period you can register again and, as long as they are still valid, your units will be transferred over. However, please check the Propertymark Qualifications web site for any updates.
The examinations are dealt with by Propertymark Qualifications, the awarding body, and if you have any questions, you can contact them on 01926 417794 or visit propertymarkqualifications.co.uk
Certificates are issued only by Propertymark Qualifications. If you have any questions about your certificate you can contact them on 01926 417794 or visit propertymarkqualifications.co.uk
Alumni support
If you've purchased a workbook from us you can access an addendum here: