APM PMQ Level 4


PROJECT MANAGEMENT

Course only: £1,075 (includes VAT)

Course plus online exam: £1,559 (includes VAT)
Why complete an APM Project Management course? 
APM (Association for Project Management) is the only chartered body for the project profession and currently has over 30,000 individual members.  
Achieving a qualification with APM means you'll have the opportunity to achieve the Chartered Project Professional (ChPP) standard. Achieving this standard demonstrates a high level of technical knowledge, professional practice and ethical behaviour.  
APM qualifications are recognised by employers and project managers worldwide, enhancing your career opportunities and confidence and credibility as a project manager. 
Why study project management with MOL Learn? 
As an APM Accredited Training Provider, MOL offer an APM course providing structure for your career development. 
A qualification from MOL and APM offers a route to achieving the industry gold standard of the Chartered Project Professional (ChPP) and the APM Registered Project Professional (RPP) standards -  a clear indication to employers and recruiters that you're a skilled professional.
Request more information
You can read more information about how MOL uses your personal information by reading our privacy policy.
FIND OUT MORE ABOUT THE APM PROJECT MANAGEMENT QUALIFICATION
Find out if the APM Project Management Qualification (PMQ) is right for you.
APM PMQ is a knowledge-based qualification. It enables you to demonstrate knowledge of all elements of project management.
You'll be able to demonstrate an understanding of how these elements interact and how your project fits into your strategic and commercial environment.
 
WHAT WILL THE APM MANAGEMENT COURSE COVER?
Key Managements Units
You will learn what makes a project, develop your knowledge of the project life-cycle, explore organisational structure and look at the environmental factors that can come in to play throughout the process.
Managing people and applying the necessary project processes are key factors in leading a project. You will look at how leadership can help to shape a project. The team building and motivational techniques you can use to do this successfully, look at ways to manage conflict that may arise during the project life cycle and delve into the art of negotiation.
You will look at the approach to project initiation including development of the business case, scoping out of projects, identifying the needs of project stakeholders and putting in place measures to control the changes that may occur during a project.
We all know the old adage 'fail to plan, plan to fail' and most studies find that poor planning is primarily at fault for project failure. Making sure you get this right, schedule your resources correctly and have a clear communication plan to share with stakeholders are all important areas of study in this module.
Having the ability to oversee a project and having the ability to manage change as and when it occurs are important to ensuring project delivery. By looking at monitoring and reviewing projects, procurement needs, understanding risks and getting to grips with quality management you will develop a toolbox to help you deliver projects effectively.
How will I Learn?
Inspired by learner feedback, you will learn 'Live Online' giving you the flexibility to study from the comfort of your own home.
Not a professional Project Manager but looking to develop your project management knowledge?
Our CMI Award in Managing Projects may be a better fit for you. If you work in non-project management role but are expected to deliver projects and want to develop a better understanding of project management we offer Contributing to the Delivery of a Project at Level 3 or Managing Projects to Achieve Results at Level 5.
Support
Our expert tutors are there to support you throughout your studies and your assessments. Our tutors don't just provide advice in the webinars (virtual classroom); we make sure you have a dedicated tutor on hand when you need support.
Real Expertise
Our tutors are experts in both industry and education who make sure your learning really takes your understanding to the next level. They provide insight from years of experience, working across multiple sectors in different people management roles.
Access 24/7
We provide outstanding online course materials, accessible 24/7 on your Virtual Learning Environment (VLE). You learn at your convenience with a combination of videos, reading and activities, which helps you successfully complete your assessments and gain your qualification.
For more information, or for help and advice, please complete our enquiry form or call one of our friendly Qualification Advisors
Career Path
Careers available after completing your APM studies include: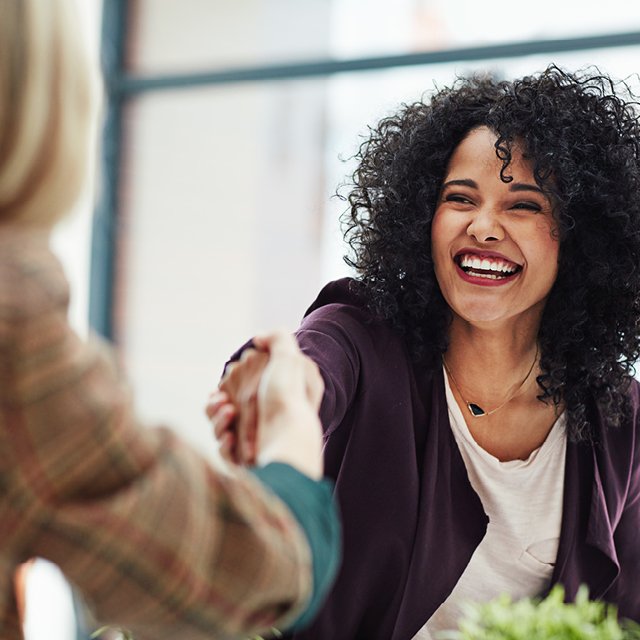 Assistant Project Manager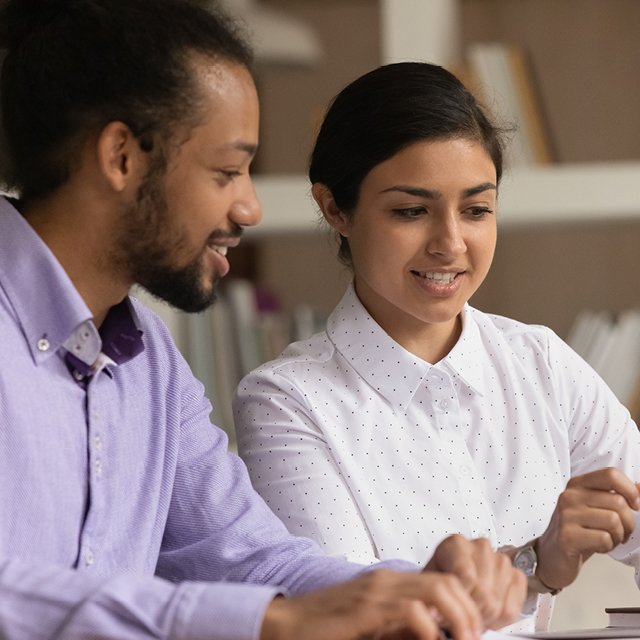 Junior Project Manager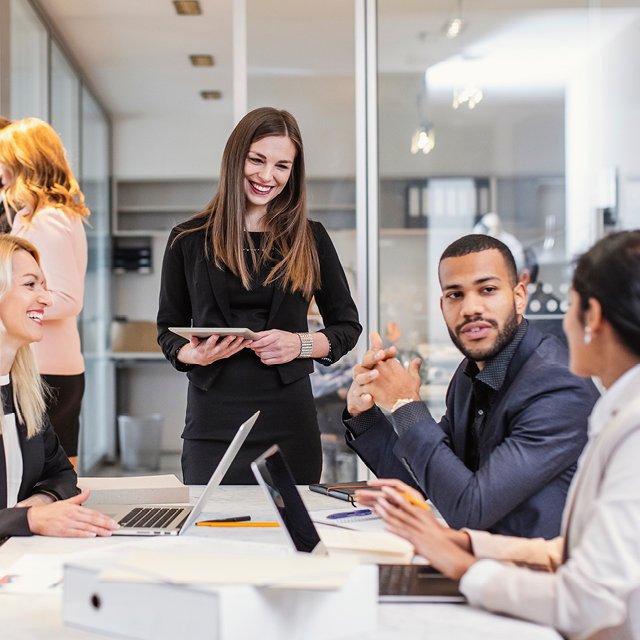 Project Manager
Project Team Member
PROJECT MANAGEMENT FREQUENTLY ASKED QUESTIONS
Please use the links provided to find out more.
This qualification is for anyone who wants to develop the knowledge to effectively manage projects. 
Whether you want to become a project manager or you want to learn project management fundamentals to help you lead effective projects in your role, this qualification will provide you with the expertise to help you succeed.
The Project Management Qualification is a knowledge-based qualification developed by APM, the chartered body for the project profession that allows candidates to demonstrate understanding of all elements of project management.
Candidates will be able to demonstrate an understanding of how these elements interact and how their project fits into their strategic and commercial environment.
PMQ is an internationally recognised qualification, which can be carried from one job to another, or from one industry to another.
Study towards your project management qualification with our highly interactive Live Online programme and benefit from a flexible and fully supported learning experience.
Study with other professionals and at your own pace, around existing commitments, with 8 months access to our Virtual Learning Environment. Make use of highly interactive, tutor led webinars, dedicated support from expert tutors with industry experience and MOL mock exam papers to enable you to prepare for your APM Project Management exam.
The dates for your webinars will be confirmed in your programme timetable, which is provided at the start of your programme.
If you can't attend the live webinar session you'll be able to watch the webinar as a recording. The recorded webinar will be available to learners in 24 hours on the VLE under Quick Links.
Once you have been enrolled, you will receive a hardcopy of the APM Body of Knowledge textbook.
As soon as we've processed your payment we'll send your study materials to your preferred materials delivery address within 5 working days.
If you have recently changed address, or changed your contact address, please tell us as soon as possible so we can make sure your materials are sent to the correct address. Please note someone will need to be present to sign for the materials.
Twenty-four hours after your payment has been processed you'll be enrolled on to the MOL Virtual Learning Environment (VLE). You'll receive an email from noreply@MOLlearn.com, notifying you of your login and password details.
Please wait until you receive this email and use the link provided, as this will give you access to the correct VLE. If you don't receive an email, check your spam folder to see if the email has been directed here instead of your inbox.
If you haven't received the email, you can contact MOL Programme Support at pmsupport@mollearn.com
We recommend that you attend the assessment (Exam) briefing webinars, as they will help you to understand the assessment (Exam) and provide you with an opportunity to ask any questions.
If you cannot attend the live webinar session, you will be able to watch the webinar as a recording.
What does the cost of the course include?
Our price includes everything you need to complete the course:
Hard copy of the workbook
Exam fees if you purchase the programme and exam package
A choice of exam dates and location throughout the year
Access to our online learning environment where you can:
Attend an assessment (exam) briefing to help prepare you for your exam
Ask questions of our online tutors during your webinars and through the VLE
Watch videos and complete specific VLE activities relevant to the Unit you are taking
Listen back to recorded webinars
When I pay for my APM Project Management course, will I have to pay for it in full at the start or can I spread the cost for example by monthly/quarterly instalments? 
You can pay for it in full at the start and you can also spread the cost via monthly instalments. This would be set up over a 6-month payment plan. Please call our Sales & Enquiry team on 0345 203 2103 if you would like to discuss this option.
What happens if my employer wants to pay for the course cost? 
Your employer can pay for your course upfront with a Debit or Credit Card. Your employer can also request to receive an invoice to make payment or also use a Purchase Order to arrange payment. Please call our Sales & Enquiries Team on 0345 203 2103 if you would like to discuss this option. Please note that the 'payment plan' option is available only to personal payers. 
Does the cost of the course include examination fees?
MOL pride ourselves in offering the most cost effective courses and one of our APM courses does include the cost of examination fees. This means that MOL will organise and deliver your APM exam for you. We do offer other courses where examination fees are not included in the price so please take a look at our Project Management homepage for more information.