CMI Level 3 & Level 5
in Management & Leadership
Become a CMI qualified manager with a Live Online qualification in Management & Leadership.
Leaders Stand Out
Learn more – develop managerial skills and improve the performance of you and your team.
Earn more – earn an additional £81k over your career with management qualifications* 
Be more – industry recognised management skills valued by employers.
While a management course isn't essential to move your career forward, a qualification will help you stay ahead of the game. Boost your management career prospects, gain job satisfaction and develop crucial leadership skills by improving your own performance. Start your journey to becoming a chartered manager. 
Why study a Management & Leadership course with MOL Learn? 
MOL Learn is a CMI Strategic Partner, which means our course content carries the highest recognition from CMI.  
We'll support you on your journey to achieving chartered status with our flexible Live Online option. Studying fits around your busy lifestyle; giving you the opportunity to learn when it suits you. 
Request more information
You can read more information about how MOL uses your personal information by reading our privacy policy.
How much will my CMI course cost and which level is right for me?
Courses
Develop your existing knowledge or gain a solid introduction into management and leadership with one of our level 3 courses. 
CMI Level 3 Award in Principles of Management and Leadership (1 Unit) - £395 (includes VAT)
 
CMI Level 3 Certificate in Principles of Management and Leadership (3 Units) - £895 (includes VAT)
 
CMI Level 3 Diploma course in Principles of Management and Leadership (8 Units) - £1,795 (includes VAT)
Achieve recognition, advance your knowledge and strengthen your ability within management and leadership with one of our level 5 courses. 
CMI Level 5 Award in Management and Leadership (1 Unit)  - £495 (includes VAT)
 
CMI Level 5 Certificate in Management and Leadership (3 Units) - £995 (includes VAT)
 
CMI Level 5 Diploma course in Management and Leadership (8 Units) - £2,159 (includes VAT)
How will I Learn?
Inspired by learner feedback, you will learn 'Live Online' giving you the flexibility to study from the comfort of your own home.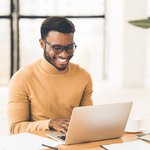 Live Online
Fit learning around your personal life and work commitments with Live Online. You'll benefit from live virtual classrooms, access to our Virtual Learning Environment and tutor support.
For more information, or for help and advice, please complete our enquiry form or call one of our friendly Qualification Advisors
Support
Our expert tutors are there to support you throughout your studies and your assessments. Our tutors don't just provide advice in the webinars (virtual classroom); we make sure you have a dedicated tutor on hand when you need support.
Real Expertise
Our tutors are experts in both industry and education who make sure your learning really takes your understanding to the next level. They provide insight from years of experience, working across multiple sectors in different people management roles.
Access 24/7
We provide outstanding online course materials, accessible 24/7 on your Virtual Learning Environment (VLE). You learn at your convenience with a combination of videos, reading and activities, which helps you successfully complete your assessments and gain your qualification.
Management & Leadership Frequently Asked Questions
You can use the links below to find out more about our CMI Management and Leadership qualifications.
Our CMI Level 3 and Level 5 management programmes are for anyone who wants to broaden their experience, seek professional development and develop their careers. 
Whether you want to take on a leadership role like a team leader or senior manager, or you want to develop your management career and leadership and management skills, r, we will help you choose the management and leadership course that best matches your experience.
 
CMI is the only chartered professional body in the UK dedicated to promoting the highest standards of management and leadership excellence. With a member community of over 100,000, CMI gives managers and leaders, and their organisations, the skills they need to improve their performance and create an impact.
Chartered Manager status is the highest accolade in the management profession. Awarded only by CMI, it is recognised throughout the public, private and third sectors across all managerial disciplines. With Chartered Manager status you join an elite group who prove they have the skills and knowledge to deliver results.
Our CMI management programmes are led by tutors who are experts in their field, and have the experience to give you a professional standard of learning all about leadership skills. Our  CMI course materials are tailored specifically for our management and leadership programmes, and based on real working examples that you can apply directly to your workplace.