Sale of Residential Property
A career as a residential estate agent can be an extremely rewarding one. It often involves helping customers to buy or sell what for many is likely to be their most expensive asset.
Why should you get a Residential Sales Qualification? 
A residential estate agent is a job with great responsibility and one that is always evolving to meet the needs of the customer. This makes being an estate agent exciting, challenging and an obvious career choice for the ambitious.  
It is also a job that offers great flexibility. Armed with the right level of knowledge and skills, this is a profession that allows you to work anywhere in the country, enjoy promotion opportunities, provide access into other property sectors and potentially start your own estate agency. 
What better way to boost your potential in the profession than with property qualifications that provide the necessary knowledge and understanding to underpin any successful career.   
Why earn a Residential Sales Qualification with MOL Learn? 
MOL are aware how busy property agents can be so in addition to selling course workbooks for the Propertymark qualifications, we also offer a Live Online programme. This new programme is delivered entirely online, in an interactive environment led by our qualified property tutors designed to help you prepare to pass your Propertymark qualifications exams in just four months.*  
*This programme can be completed at a pace that suits you, with up to 8 months access to study resources. Speak to our Programme Advisors for more information. 
Who can achieve a Residential Sales Qualification? 
Whether you are new to the profession wanting to build a long term solid foundation in it or already an estate agency with aspirations of boosting your career forward, MOL can help. 
What does a Residential Sales Qualification Include?
A level 2 award in residential sales is ideal for anyone with little to no experience in the residential property industry who is looking to start their career in residential property sales, is returning to the industry after a career break or who works in another part of the property industry and is looking broaden their skills and abilities. This course will cover the basic aspects of general law, customer service, regulations and practical applications in relation to the sale of residential property. 
A level 3 award in residential sales is available without any prior qualifications or experience in the property industry such as individuals looking to start their career as a residential estate agent or those already in the industry aiming to increase their knowledge with a recognised qualification. This course will cover health and safety, general law, appraisals and practice in relation to residential property sales.  
A level 4 award is a more advanced course for individuals who have completed the level 3 qualifications and are aiming for a management or senior position in your agency. This course develops on the learnings from level 3 with a focus on management strategies and techniques. In addition to the legal and practical aspects of residential property sales, you will also study office management for property agencies.   
For more information on our courses please complete our enquiry form or call one of our Qualification Advisors on 03452 032 103
Request more information
You can read more information about how MOL uses your personal information by reading our privacy policy here.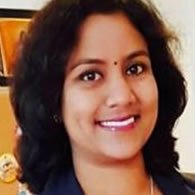 "I found the course to be affordable, considering how much I learnt. It opened my eyes to how much there was to being an estate agent"
Deepa Sadula
Sale of Residential
Property