Certified Ethical
Hacking Course

Price: £3,995

Approx. 9 to 12 months 
Why choose a career in ethical hacking?
51% of all private sector business in the UK identify a cyber security skills gap. Ethical Hackers play a crucial role in a variety of industries and demand is high for qualified specialists. Progress your career by achieving a globally recognised qualification and gain highly valued skills and expertise.
Global opportunities
Flexible and remote roles
Average salary of £72,500
Reasons to choose this course

100% online

24/7 support 

No coding experience needed

Unlimited exam resits
Request more information
You can read more information about how MOL uses your personal information by reading our privacy policy.

Learn the fundamentals of IT including hardware, software, troubleshooting, and operating systems.

Network infrastructure, network protocols, and security practices to protect network resources.

Best practices in securing networks, devices, and data, covering topics like cryptography, access control, and incident response.

Advanced hacking techniques, methodologies, and tools. Learn to assess and secure systems by thinking like a hacker.

Identify and evaluate vulnerabilities, perform risk assessments, and develop strategies for strengthening security measures.

How to conduct authorised simulated attacks on systems and networks to identify weaknesses and recommend security improvements.

Gain hands-on experience with security tools and techniques, including network scanning, vulnerability assessment, and intrusion detection.
Understand the importance of conducting ethical hacking activities and respecting privacy laws.
Outcomes for your business
Upskill your team with essential certifications made for the industry by the industry. 

Comprehensive security
Gain a holistic understanding of cybersecurity and well-rounded security expertise.

Proactive threat mitigation
Proactively address vulnerabilities and weaknesses in systems and networks to reduce the risk of successful cyber attacks.

Compliance and regulatory requirements
Demonstrate commitment to security best practices and compliance with industry standards and regulations.
Enhanced incident response
Minimise potential downtime, and efficiently mitigate the impact of breaches, ensuring business continuity.
 
How you'll learn
Through our partner NuYew Tech Academy, you'll study 100% online at your own pace.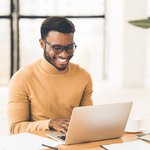 Self-paced
Ultimate flexibility. Achieve your qualification anywhere in the world at your own pace. Fit learning around your work and home life.
For more information, or for help and advice, please complete our enquiry form or call one of our friendly Qualification Advisors
Certified Ethical Hacking Courses Frequently Asked Questions
Please use the links provided to find out more.
A certified ethical hacker (CEH) is an IT professional who specialises in identifying and exploiting vulnerabilities in computer systems, networks, and software applications.
You don't need any previous IT experience or qualifications. The Certified Ethical Hacker Career Track includes the Level 2 Foundation Award and is designed to help people from any educational background or experience achieve a successful career in software development.
As organisations become increasingly aware of the importance of cybersecurity, the demand for skilled ethical hackers has risen. However, it's essential to stay updated with the latest cybersecurity trends and continuously improve your skills to remain competitive in this rapidly evolving field.
The full Certified Ethical Hacker Career Track Course typically takes 9 to 12 months if you can study for approximately 1 – 2 hours a day. The course is self-paced and gives you real flexibility to fit study in around your work and home life.
Expert course tutors available to support you 24/7
Live Labs where you can practise your new skills in a live test environment
Unlimited exams re-sits included so there are no extra costs to worry about.  
Each individual course within the career track has an industry recognised qualification with a formal certificate. You'll receive a certificate after completing each individual course within the career track.