Level 4


Diploma in Conveyancing
Law and Practice

Course price: was £2,795 now £2,236

Individual units: was £559 now £447 

Duration: 24 months

Assignments: Written and exams
Limited time only
20%
OFF CONVEYANCING DIPLOMAS
Terms and conditions apply.
OFF YOUR CONVEYANCING COURSE
Terms and conditions apply
Level 4 Diploma in Conveyancing Law and Practice
This qualification is an ideal introduction if you're already working in conveyancing and want to know more, or if you're about to begin your conveyancing career.
When you achieve your qualification, you'll understand the role of conveyancers, the basics of property law and the stages of the conveyancing process.
No prior knowledge or qualifications are needed.  However, a strong foundation in English and maths will be helpful.
Why choose to study with MOL?
Fully online exams and assessments with free resit included

Printed copies of your SQA course manuals delivered at no extra cost 

Price match guarantee*

Interest free payment plans available

Learn 100% online

Unlimited support 
Request more information
You can read more information about how MOL uses your personal information by reading our privacy policy.
Everything you need to know about becoming a Licensed Conveyancer
Discover the steps involved in becoming a Licensed Conveyancer and how we will support you on your journey.
Wed 10 Jan, 1pm - Online
MOL helps Shoosmiths bring their conveyancing to life
We talk to Vicki Abbott from Shoosmiths Law Firm to find out what it's like to work in the Conveyancing sector.
Vicki explains that as a result of her team achieving their qualification with MOL, they now understand the "why" behind conveyancing law, resulting in a better and more informed service being delivered to their clients. 
What will the Level 4 Diploma in Conveyancing Law and Practice cover?
There are five units
Gain an understanding of the English legal system. Topics covered include the origin and operation of common law, the stages of passing UK legislation, types of legislation and their advantages and disadvantages, and the operation of both the civil and criminal courts.
You can purchase this unit on its own.
Individual unit duration: 12 months
You'll explore when contracts are voidable, learn to recognise defects, and how to remedy a breach of contract.
You can purchase this unit on its own.
Individual unit duration: 12 months
This unit introduces real property, to give you an understanding of ownership of land, rights over land, joint-ownership, mortgages, and adverse possession.
You'll also learn how to advise on preventative and remedial action, practical consequence, and possible solutions.
You can purchase this unit on its own.
Individual unit duration: 12 months
You'll learn how valid contracts are formed and ended. Gain a practical insight into standard conveyancing transactions in England and Wales by exploring a residential sale and purchase of registered freehold land.  Follow the process from initial instruction to post-completion.
You can purchase this unit on its own.
Individual unit duration: 12 months
Understand the accounting procedures and rules relevant to conveyancing transactions. Topics include book-keeping, the CLC Accounts Code and Guidance, payment / transferring money, and billing procedures.
You can purchase this unit on its own.
Individual unit duration: 12 months
How will I Learn
Our courses give you the flexibility to learn your way in your own time.
OFF YOUR CONVEYANCING DIPLOMAS
Terms and conditions apply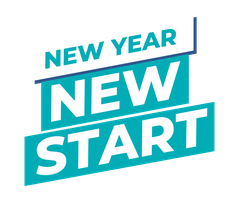 Support
Our expert tutors are there to support you throughout your studies and your assessments. Our tutors don't just provide advice in the webinars (virtual classroom); we make sure you have a dedicated tutor on hand when you need support.
Real Expertise
Our tutors are experts in both industry and education and make sure your learning really takes your understanding to the next level. They provide insight from years of experience, working in the conveyancing industry.
Access 24/7
We provide outstanding online course materials, accessible 24/7 on your Virtual Learning Environment (VLE). You learn at your convenience with a combination of videos, reading and activities, which helps you successfully complete your assessments and gain your qualification.
For more information, or for help and advice, please complete our enquiry form or call one of our friendly Qualification Advisors
Progression
Once you've achieved the Level 4 qualification, you can aim for a senior role and take the next steps in becoming licensed by progressing to the Level 6 qualification.
You'll also be eligible for our Loyalty Reward. Receive £200 off the cost of your next course. 
* T&Cs apply. 
The Society of Licenced Conveyancers (SLC) is the professional body that represents the interest of Licensed Conveyancers in England and Wales. We are delighted to offer a 10% discount off our Level 4 and 6 Diplomas in Conveyancing Law and Practice to any student or full member of the SLC.
Terms and conditions apply.