Level 3 Award in Chattels Auctioneering
Achieve your potential with this Propertymark Qualifications' Award Workbook.
Chattels auctioneering is a high pressure job where decisions are made in a split second. By choosing an MOL workbook you will have access to units on; health and safety, laws relating to chattels auctions, chattels auctioneering practices and chattels appraisals.
An MOL workbook is the only Award workbook recognised by Propertymark and provides you with a broad understanding of chattels auctioneering. The workbook is yours to keep and allows you to be confident in your abilities.
We understand you have a busy career but still want to develop and our workbook is designed to be easily studied by providing real world examples.
For overview updates to the workbooks please see our addendums page
Workbook £400 (Member rate £240) includes VAT
We understand that a career in property is a busy one which is why we have designed our Chatells Auctioneering workbook in conjunction with your busy work and life.
MOL is preferred workbook supplier to Propertymark. Our workbooks are based on Propertymark Qualifications' learning outcomes and assessment criteria and is the only workbook accredited by the awarding body.
While there are other books covering award topics, our workbooks bring everything together in one place. They're more than just a programme workbook – they're an essential guide for the property professional. After the programme, they're yours for life, and they are the only award workbooks recognised by Propertymark.
We write the workbooks in a way that makes it easy for you to learn on the go. We break the information down into logical chunks and set out the learning objectives at the start of each unit, highlight key points and provide a final summary.
Each workbook unit relates to one of the final exams. We've included self-check questions so you can check your understanding of the material.
For more information on our Auctioneering courses please complete our enquiry form or call one of our Qualification Advisors on 03452 032 103
Request more information
You can read more information about how MOL uses your personal information by reading our privacy policy here.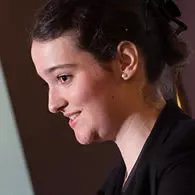 "I was amazed by my achievement," said Chloe. "To be mentioned in that way after only three months is incredible"
Chloe Wood
Warwick Auctions
Downloads
Click here to download PDF workbook updates.
These programmes are open to all. You don't need any previous qualifications and you don't need to work in the property industry to enrol.
The qualification may be ideal for you if you:
are a chattels auctioneer looking for a recognised qualification 
would like to start a career as a chattels auctioneer
would like to return to the industry after a career break
work in another sector of the industry, for example real property auctioneering, and you would like to move into chattels auctioneering
Chattels are moveable objects such as furniture, works of art and antiques.
When you've passed the four exams, you'll gain an award qualification with the benefit of:
having a route to professional body membership
extra confidence in your job role
enhanced career opportunities
more confidence in your role
a way to stand out among your peers
legitimacy in your customers' eyes
satisfaction in having developed yourself professionally
Call our Programme Advisors on 0330 057 1651 to request our simple application form.
You'll study four units:
Unit 1 – health and safety, security, general law relating to chattels auctioneering
Unit 2 – law relating to chattels auctions
Unit 3 – chattels auctioneering practice and procedures
Unit 4 – chattels appraisal and the auctioneer's duties and liabilities