LEVEL 2 AWARD IN RESIDENTIAL LETTINGS
Get a head start in your career with our Level 2 Award in Residential Lettings.
Learn the fundamentals of residential property management practice and effectively prepare for your exams with MOL. Studying with MOL provides an ideal introduction to residential property management, focusing on law, practice and customer care.
Two study options are available with us:
Workbook+ Programme £299  (Member rate £219)
Our Workbook+ Programme is a simple and effective way to prepare for your Propertymark Award exams. The programme includes 
a copy of our expertly written Award workbook 
an online learning environment that provides you with additional support to help you prepare for the exams. Ideal for those who want more than just the workbook to help them study, those new to the profession or those who need additional support to help them understand the necessary material
Studying with us will give you the confidence and accreditation you need to stay ahead of the competition. There is no better way to prepare for your exams than with our Workbook+ Programme.
Enrolment to the Workbook+ programme is for a full 12 months.
To try a demo of our online support programme for this qualification, and see a sample of the study workbook login to our Virtual Learning Environment.
Username: property
Password: property
Virtual Learning Environment (VLE) Login
Workbook Only £210 (Member rate £125)
As a preferred supplier to Propertymark our workbook is based on their learning outcomes and assessment criteria and is the only workbook accredited by the awarding body.
While there are other books covering the award topics, our workbooks bring everything together in one place. They're more than just a programme workbook – they're an essential guide for the property professional. After the programme they're yours for life.
We write the workbooks in a way that makes it easy for you to learn on the go. We break the information down into logical chunks and set out the learning objectives at the start of each unit, highlight key points and provide a final summary.
Each workbook unit relates to one of the final exams. We've included self-check questions so you can check your understanding of the material.
For more information on our Residential Lettings courses please complete our enquiry form or call one of our Qualification Advisors on 03452 032 103
IMPORTANT ANNOUNCEMENT: Exam Changes from January 2018
If you are currently studying a Propertymark qualification, please note that Propertymark have made changes to their qualifications in preparation for the new national Regulated Qualifications Framework (RQF), which came into effect on 2 January 2018. There will be some minor changes to exam topic assessments for all examinations taking place after this date. More information about these changes can be found on our news page.
Request more information
You can read more information about how MOL uses your personal information by reading our privacy policy here.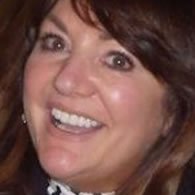 "Without any hesitation, I would say studying with MOL has benefited me in my job. The programme was run efficiently and MOL provided good customer care whenever I had a query"
Sally English-Kerr
Residential Lettings & Property Management
Downloads
Click here to download PDF samples of select workbooks and workbook updates.
The programme is open to all. You don't need any previous qualifications and you don't need to work in the property industry to enrol.
The qualification may be ideal for you if you:
would like to start a career as a residential letting and property management agent
would like to return to the property industry after a career break
work in another sector of the industry, e.g. would like to move in to the residential sales sector
The award is made up of four units:
Unit 1 – health and safety, security, general law
Unit 2 – customer service within the property sector
Unit 3 – introduction to residential property letting practice
Unit 4 – introduction to residential property management practice
You'll study the four units from our workbook. There are four final exams which you'll take at one of the Propertymark Qualifications designated venues. The exams are 30 minute, multiple-choice papers.
Our online programmes and workbooks are written exclusively for our programmes by our property industry experts. They're written from a real life, practical point of view so you can apply the information directly to your workplace.
When you've passed the four exams, you'll gain a nationally recognised award qualification. You'll also have the chance to enrol on our level 3 Technical Award in Residential Lettings and will already have completed unit 1 of the level 3 qualification.
Qualifications are awarded by Propertymark Qualifications and MOL is their preferred supplier of workbooks.
Call our Programme Advisors on 0345 203 2103 to request an application form.