LEVEL 3 AWARD IN RESIDENTIAL SALES
Separate yourself from the competition and establish your career in residential sales with the Propertymark Level 3 Award qualification.
This qualification can provide you with the confidence and accreditation you need to stay ahead of the competition. And, MOL's online support and workbooks are the perfect way to study.
Live Online programme £700 (Member rate £600) includes VAT
Our programme is designed to support busy property professionals to prepare for their Propertymark exams in just four months*
Delivered entirely online, you'll learn alongside your peers in an interactive environment led by our qualified property tutors. You'll study the essential modules designed to prepare you to pass your Propertymark exams.
Our Live Online programme includes:
weekly online interactive webinars
access to MOL mock exams
live tutor-led exam preparation
a tutor moderated forum
pre-recorded podcasts for you to learn on the move
access to additional revision materials on the MOL Virtual Learning Environment (VLE).
In addition, you'll receive a free copy of our comprehensive workbook to support you in your study.
*This programme can be completed at a pace that suits you, with up to 12 months access to resources. Speak to our Qualifications Advisors for more information.
On Demand Programme £340 (Member rate £240) includes VAT
Fit your Propertymark Qualification study around your work and home life and study as quickly as you want to. Includes a wide range of high quality pre-recorded material to help you learn, understand and remember the course content.
A suggested timetable keeps you on track while a high quality digital workbook, podcasts, mock tests and pre-recorded webinars provide you with the necessary industry knowledge. Ask your tutor any questions about the study topics on the tutor moderated forum.  
Printed Workbook £340 (Member rate £240) includes VAT
MOL is preferred workbook supplier to Propertymark. Our workbooks are based on Propertymark Qualifications' learning outcomes and assessment criteria and is the only workbook accredited by the awarding body.
While there are other books covering technical award topics, our workbooks bring everything together in one place. They're more than just a programme workbook – they're an essential guide for the property professional. After the programme, they're yours for life, and they are the only award workbooks recognised by Propertymark.
We write the workbooks in a way that makes it easy for you to learn on the go. We break the information down into logical chunks and set out the learning objectives at the start of each unit, highlight key points and provide a final summary.
Each workbook unit relates to one of the final exams. We've included self-check questions so you can check your understanding of the material.
Property Agency Training for your Business
We also work with corporate clients to provide bespoke property qualifications for their staff. If you are a business with training needs for multiple staff, please visit our corporate page.
For more information on our Residential Lettings courses please complete our enquiry form or call one of our Qualification Advisors on 03452 032 103
Request more information
You can read more information about how MOL uses your personal information by reading our privacy policy here.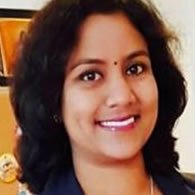 "I found the course to be affordable, considering how much I learnt. It opened my eyes to how much there was to being an estate agent "
Deepa Sadula
Sale of Residential Property
Downloads
Click here to download PDF workbook updates.
These programmes are open to all. You don't need any previous qualifications and you don't need to work in the property industry to enrol.
The qualification may be ideal for you if you:
are an estate agent looking for a recognised qualification
would like to start a career as a residential estate agent
would like to return to the property industry after a career break
work in another sector of the industry, and would like to move into this property sector
are the owner of an agency and would like to increase your knowledge
You'll study four units:
Unit 1 – health and safety, security, general law
Unit 2 – law relating to residential property sales
Unit 3 – practice relating to residential property sales
Unit 4 – property appraisal and basic building construction
When you've passed the four exams, you'll gain a technical award qualification with the benefit of the qualification being a route to membership of a Propertymark professional body
extra confidence in your job role
enhanced career opportunities
more confidence in your role
a way to stand out among your peers
legitimacy in your customers' eyes
satisfaction in having developed yourself professionally